There's a lot of information to interpret when reviewing the status of a multi-stop shipment. Seeing the pickup and delivery information within the context of the shipments being moved is critical to understanding the status of the load.
That's why we have exposed the actual pickup and delivery time data inside the side panel, order details page, and customer portal.
If you click on any order in the Orders module the side panel will reveal the actual pickup and delivery times for each of the shipments. The same is true inside the full view of the orders details page. Your customers will see the same details inside their customer portal.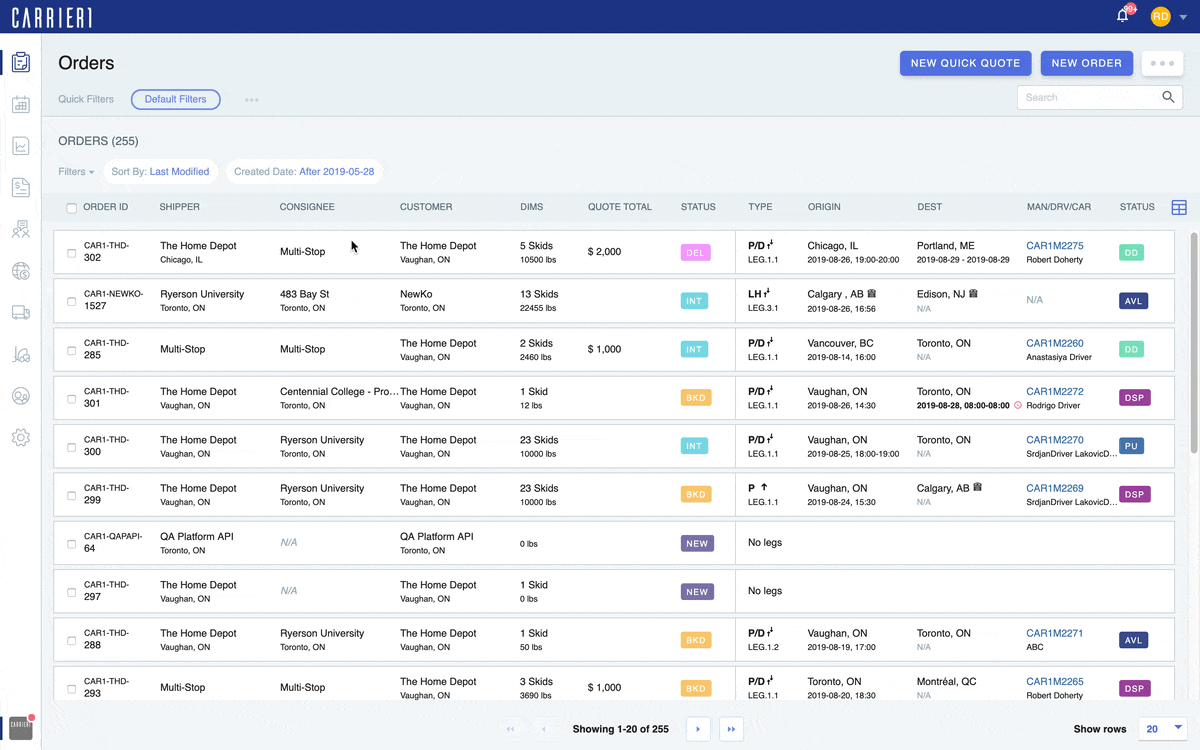 In addition, you can actually see the sequence of the stops relative to one another on the map inside the Order Details page of any order.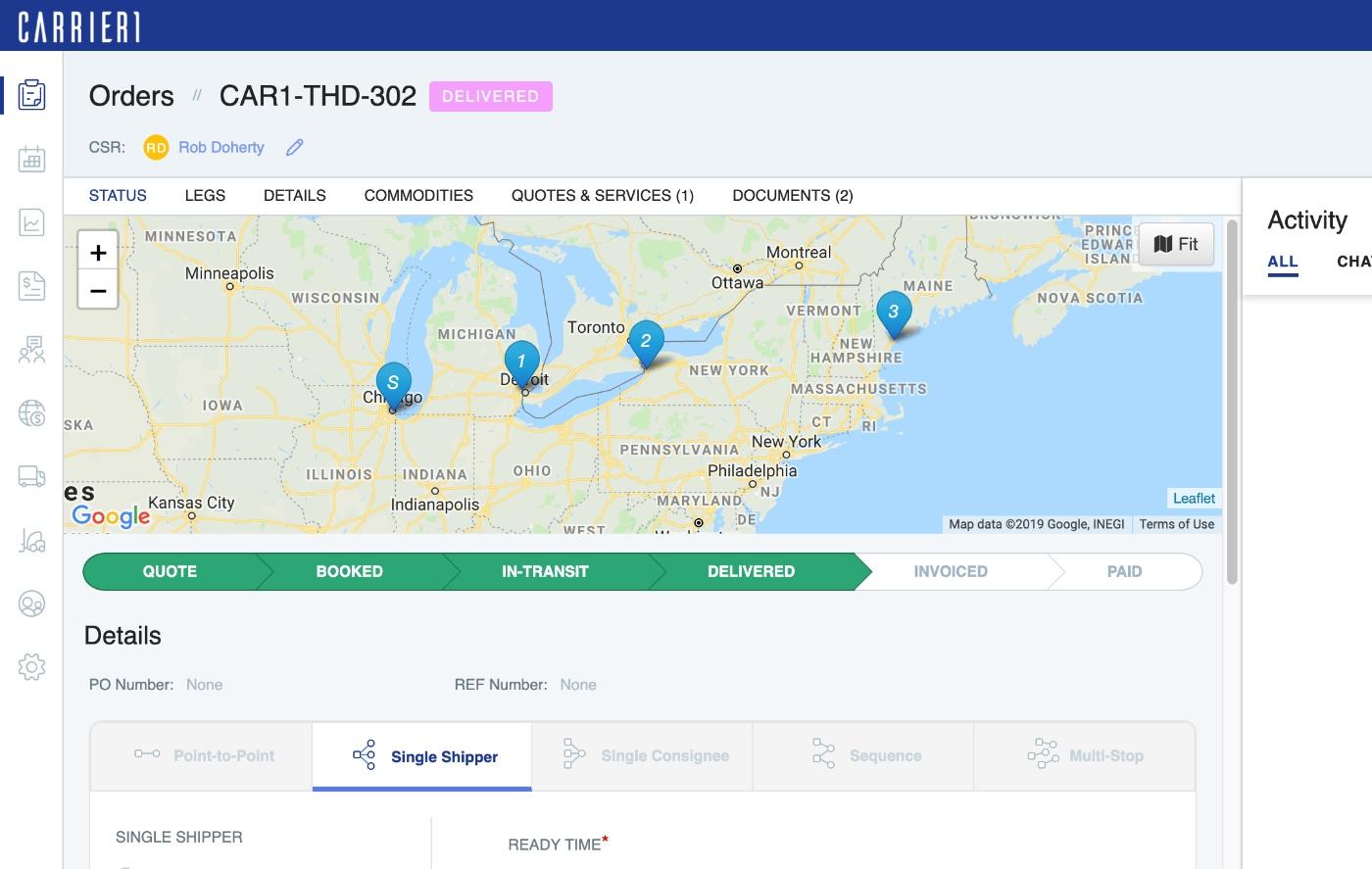 Available in Sandbox: Wednesday, August 28th, 2019
Available in Production: Wednesday, September 4th, 2019