Having the ability to quickly quote was a feature that saved CSRs and shippers time. However, this workflow will not apply to all of our customers. Hence, we have made Quick Quote into a workflow you can turn on, or off.
By default, the ability to Quick Quote is always turned on. To adjust your workflow and turn it off, head to Settings, scroll to "Workflow Configuration" and turn it off there.
In addition, we've moved the location of the "Quick Quote" button from the Order List directly, to being in the dropdown. When you click on the three dots dropdown, you can see it as an option (if this is turned on for your organization).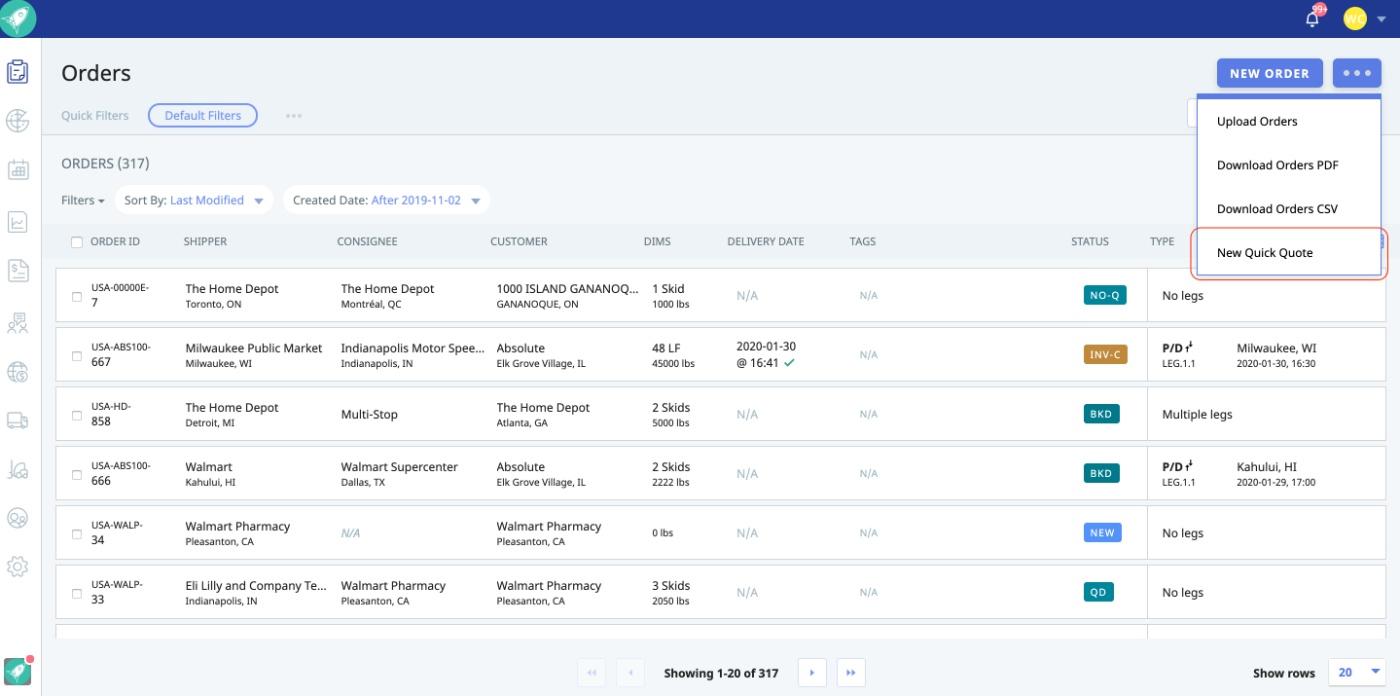 Availability:
This is available to every Rose Rocket user at no extra costs. Setup of workflow configurations is only available to Admin users.
Available in Sandbox: Wednesday, January 29th, 2020
Available in Production: Wednesday, February 5th, 2020
Read More