To give dispatchers and planners the flexibility to plan more effectively, we have now split the Planning module into two distinct modules: "Manifest" and "Legs".
For a comprehensive demo, watch our video here.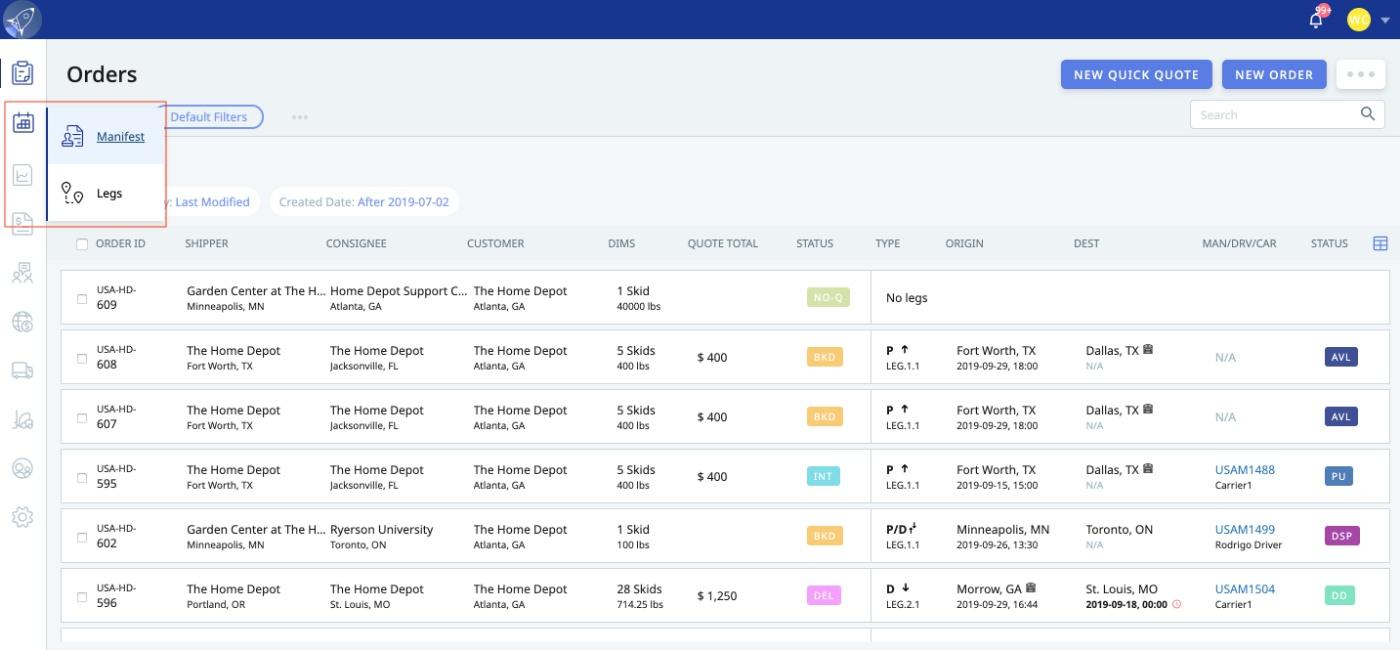 This will allow you and your team to deep dive into each module and access more columns of information to better determine how shipments and drivers will be dispatched.
In each individual module, you can customize the columns of information you'd like to see. To do so, click on the blue sorting icon in the top right corner, and select the columns you liked to see. Click "Save Changes" to save your selections.
💡Productivity Tip!
If you have multiple monitors, you can try having both the Legs module and the Manifests module open side by side. You can then preview your manifests easily, and reference the right manifests when assigning your legs.
Available in Sandbox: Wednesday, September 25, 2019
Available in Production: Wednesday, October 2, 2019