It's no surprise that freight visibility is at the center of the transportation industry and an important part of maintaining strong partner relationships.
Using the new Inbox module, Partner Location Sharing lets carriers share location updates from their ELD to their broker partners directly on a shared Order. Last known location updates are only shared between Rose Rocket partners using the Inbox and will update every 2 minutes.
Real-time location updates enhance partner relationships by enabling carriers to offer great customer service, and brokers to have more visibility into their freight - it's a win for everybody!
Carriers - Turn Partner Location Sharing ON
To turn on Partner Location sharing for your broker, follow one of these two methods.
Option 1: Go to the shared order. Under the map, select the 'Enable location sharing' button. This will enable location sharing for all future orders with your partner.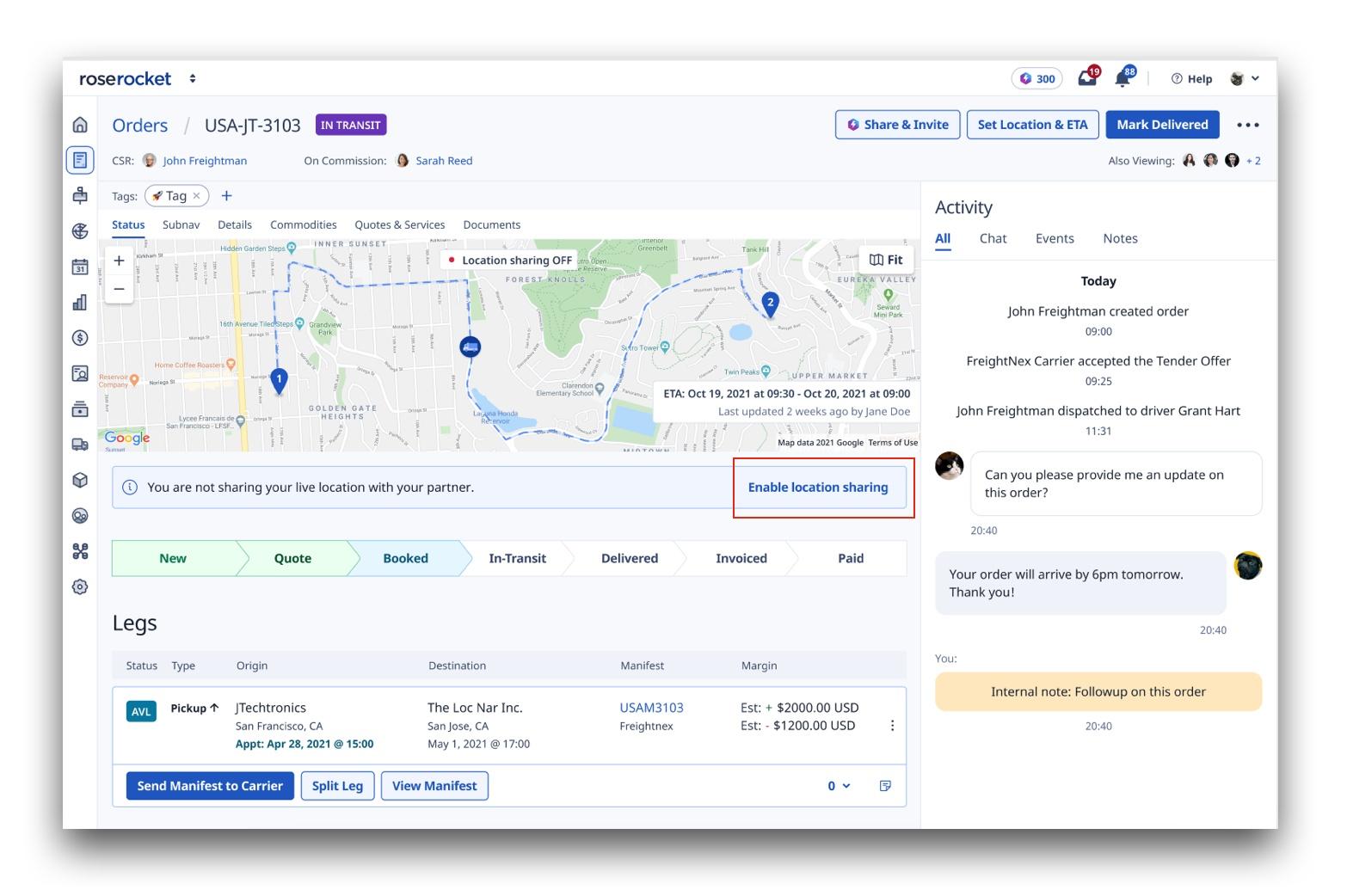 Option 2: If you want to enable location sharing for a customer outside of an order or enable it for multiple customers at once, you can also do this from the Customers module:
Go to the Customers module
Open your partner's profile
In the Details tab, toggle the 'Has Last Seen Location' toggle to ON
Please note, your broker has the option to request location updates from you on the shared Order. If you want to fulfil the request and allow location updates for that customer, follow the same steps above.
Brokers - Request Location Sharing
If you're working with a Rose Rocket partner carrier who is using one of the compatible telematics integrations, you can request location updates from your partner carrier directly on the shared Order.
To turn on Partner Location sharing for your carrier, follow these steps:
Go to the shared Order
Under the map, select the 'Request location sharing' button shown below.
You'll also know if the carrier you're working with has location sharing turned on from the 'Dispatch to carrier' page.
Partner Location Sharing - In Action
Once Partner Location Sharing is enabled, the last known location data will be available on the Order details page shown below. You are able to see the accurate ETA date and time, and when it was last updated from the ELD.
Here's what it looks like: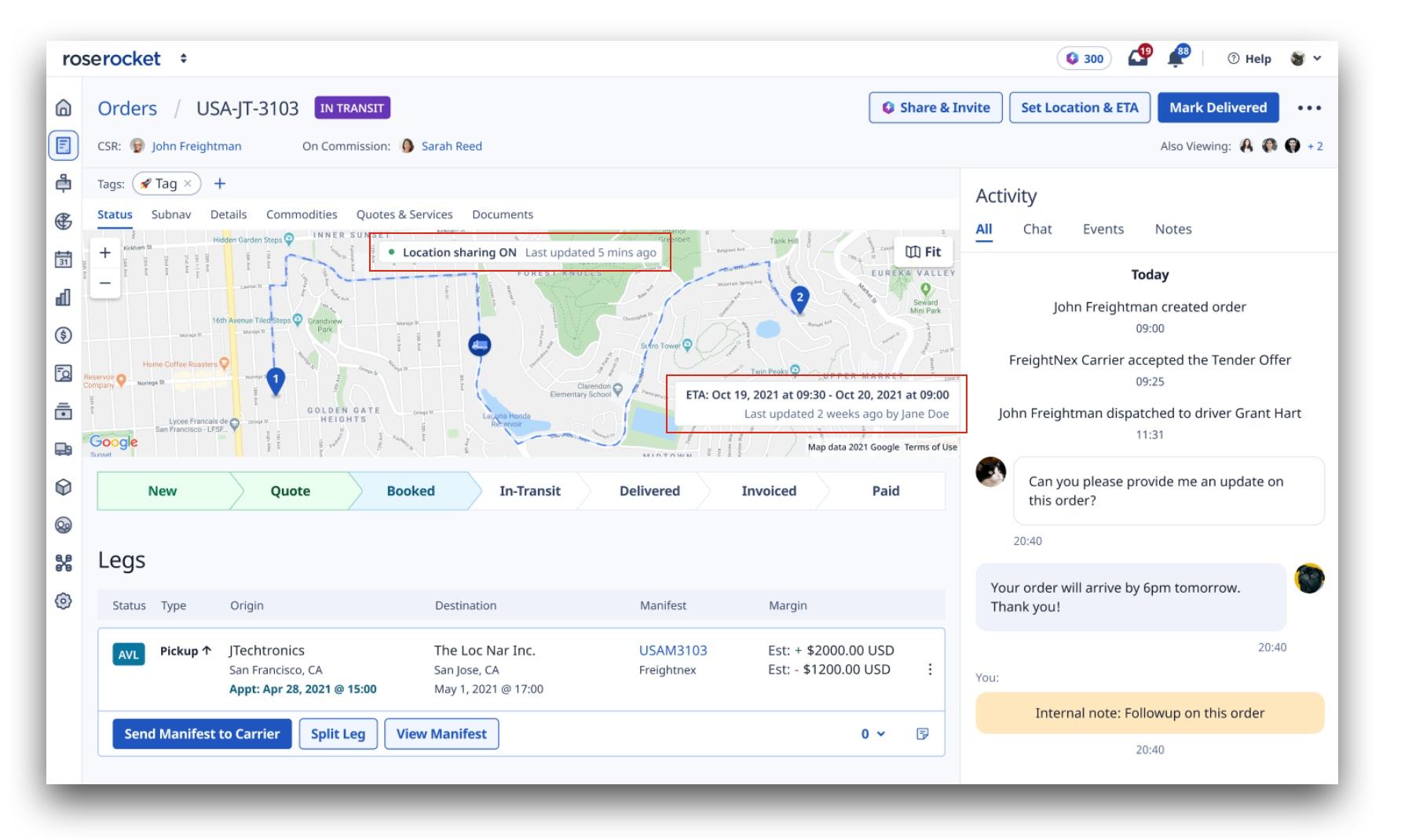 Availability
This feature is available for all users working with Rose Rocket partners. Carriers must have an active integration with any of the following ELDs: KeepTruckin, MacroPoint, Samsara or Geotab.
Available in Production: Tuesday, November 30th, 2021.