Good reports give you access to all the data and information you have.
Great reports deliver the custom data and information you want, when you need it.
Every report on Rose Rocket is now customizable, interactive and thorough. Custom Reporting includes the current reports you love, with customizable features to suit your business's needs.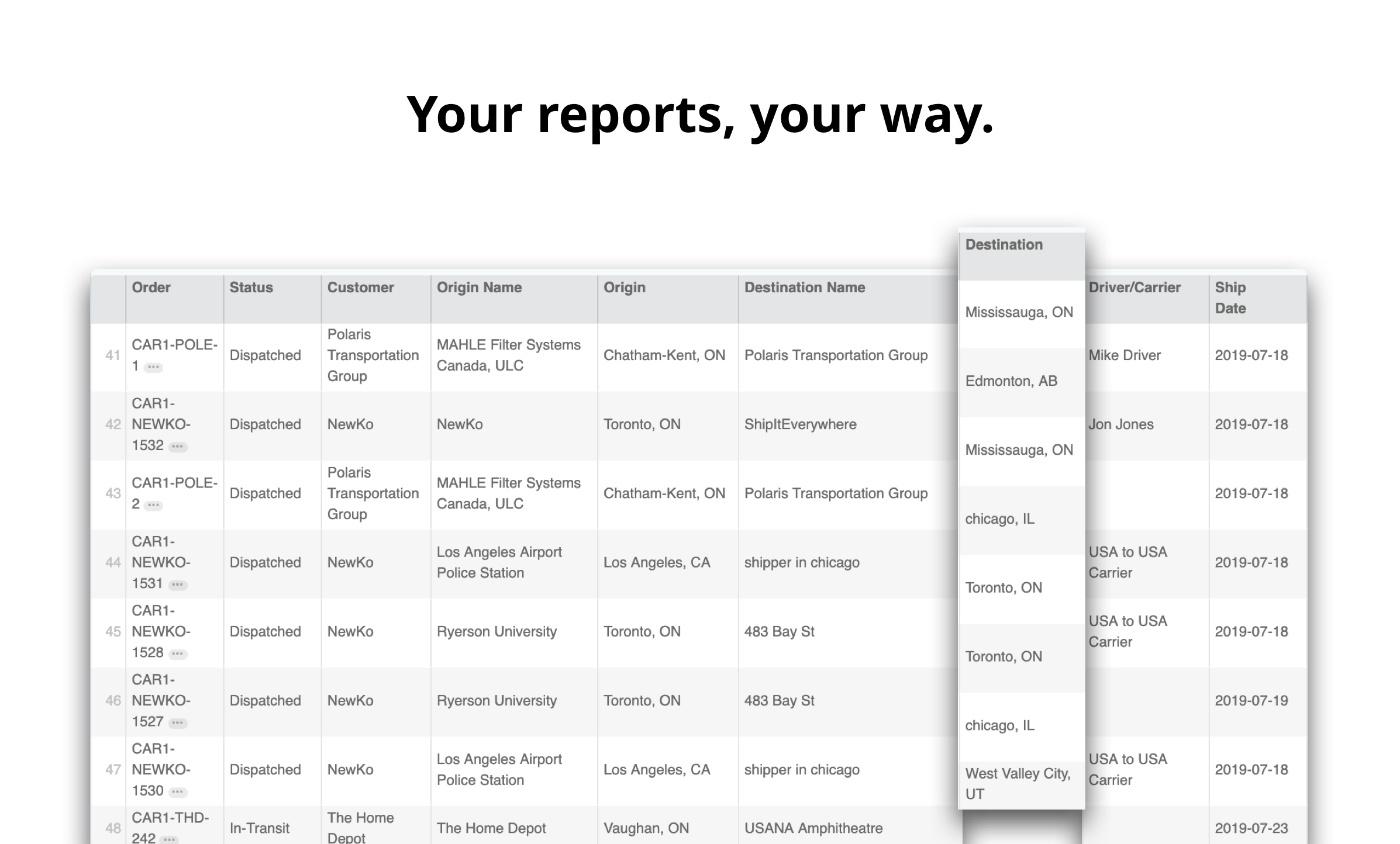 Customize the information you want in your reports. Different roles within your company may want access to different information, and now they can get it with Rose Rocket.
You can now choose the data you want by customizing the columns of any report to make sure every report adds value to your business.
Schedule Your Reports:
Access your reports straight from your inbox. You can schedule reports to be delivered to your inbox regularly to keep a consistent pulse on your business.
For managers, it can be helpful to get some reports sent every day, like your Daily Profitability, or every week, like your Total Weekly Orders.
With Rose Rocket, you can choose how to get notified to make sure you best use your time for the things that need your attention.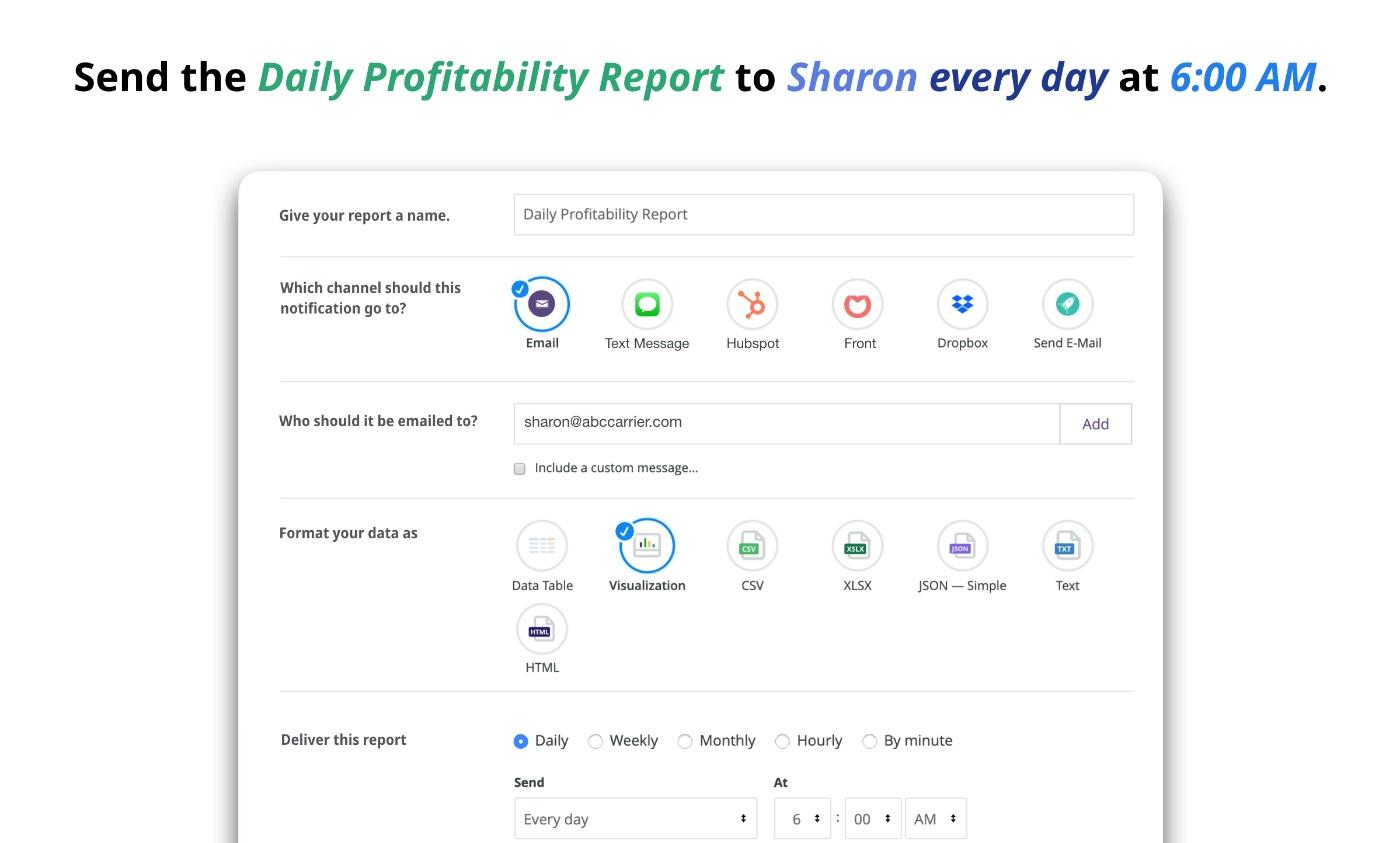 Link to Order:
Drill down specifically on an order right from your report. Click the "Link to Order" button to go into the order directly and learn more.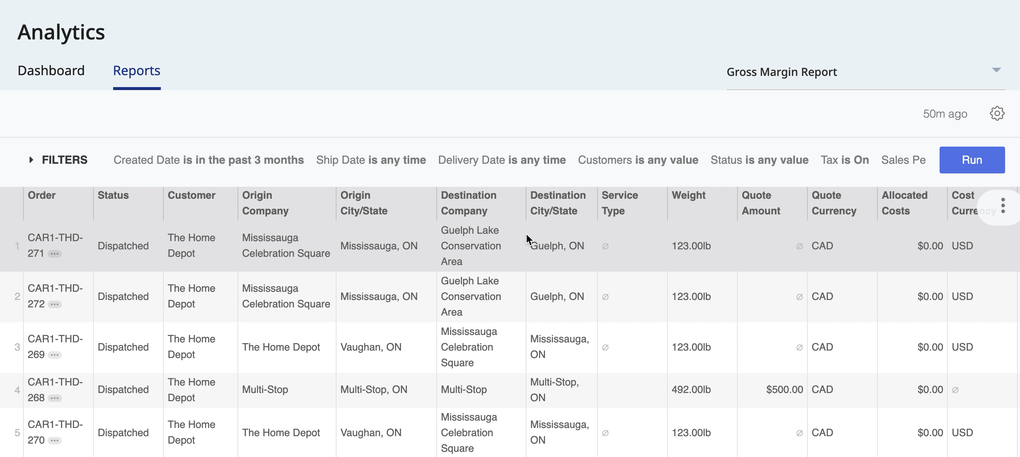 User-Based Access:
Not every user needs to be able to edit your reports. Now you can provide them with a Read-Only access to better manage user controls.
How to get it:
All Advanced Business Intelligence features can be added on to an existing Rose Rocket plan. Please reach out to subscriptions@roserocket.com for more information.
If you do not currently have a Rose Rocket plan, please book a demo to learn more.